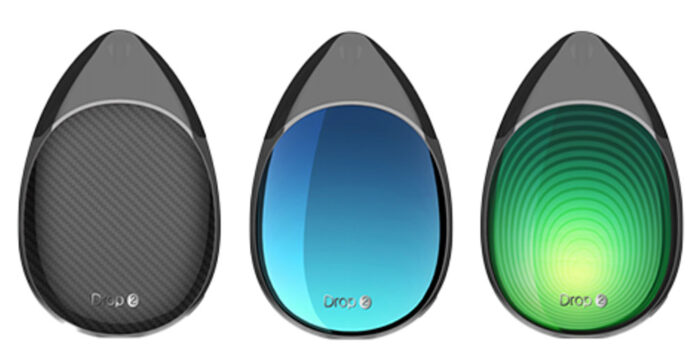 Suorin Drop colors pod system is an excellent small, portable, easy-to-use electronic cigarette. It's a great device for those who want to switch from smoking to vaping and also an ideal travel companion for vapers.
The device has refillable pod kits so you won't be limited to one flavor like the disposable ones. Unlike smoking, Suorin drops are less harmless to you and those around you. It also helps some people quit smoking.
In this Suorin drop colors guide, we will learn how to use and other things you need to know about Suorin drop colors.
How to Use Suorin Drop Colors Pod Kit
Like any other electronic device, it is essential always to read the user manual. Before you start enjoying those flavourful clouds, ensure you follow these to get a successful vape:
Remove the device, the pod, and the USB cable from the packaging. Plug the USB cable into the charging port and allow the device to charge fully. You will know it's charged when the light on the Suorin drop stops blinking.
Get your pod and open the fill port. Fill it with vape liquid to the fill line and let it sit for a few minutes. This allows the fluid to saturate the coil to ensure it can sufficiently transfer the liquid into vapor.
You can now attach the pod to the Suorin drop device and turn it on. Pull the mouthpiece and savor your first puff of vapor.
How Long Does a Suorin Pod Last?
There is no exact estimate on how long a Suorin pod will last, but most last for about a week or two. This will highly depend on how much you use it. On average, a drop pod can last up to 7 refills. But a pod life span can be reduced to 4 refills if the user is a chain vaper.
If you want your Suorin pod to last longer, do these few things:
Clean your Suorin drop colors device with a dump cloth after every use. The vapor and flavor are affected when the coil is covered with vape juice residue. Once in a while, disassemble your device and clean all parts with alcohol.
Store your device in a proper place when not using it. Never leave it in any hot area; always put it in a cool, dry place away from direct sunlight.
Make sure you use high-quality vape juice. Cheap vape juice will cost you because it has many sweeteners and ingredients that quickly smudge the coil.
How to Refill a Suorin Drop colors Pod
Refilling a drop pod is as easy as 1,2,3. Slide the port out of the device. Don't worry; it will come out with a bit of pressure, but when you put it back, it will still hold firmly.
Fill the pods as we had learned earlier and snap them back into the device. Please wait for a few minutes before you start using it again.
The best thing about Suorin drop ods is that they come when empty. So you can choose your own E-cigarette juice recipe to fill your pod. You can get extra Suorin pods for $3.99 each.